As IT professionals, we take a studied and methodical approach to developing support plans and solutions for our customers. While we have certain well-tested and proven products and methods for supporting businesses, every customer is different and the solutions we provide need to fit the needs of those customers.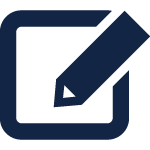 Conversation & Assessment
We want to listen to our customers and prospective clients; what problems are they experiencing? What are the plans for their business? What areas of technology will most help their business operate? We couple this conversation with a thorough technical, multi-point inspection and assessment so that we can have a full picture of where the business is and how best to get them to where they want to go.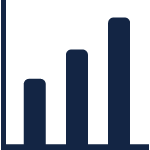 Analysis & Recommendations
We want to address all the primary systems that your business depends on, including servers, infrastructure, cloud, security and backup. We'll put together a plan that addresses your technical requirements and meets your budget constraints.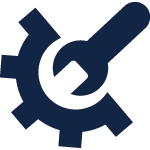 On-Board
A thorough and complete on-board is critical to the excellent support experience that we want to provide. We'll map and diagram your network, deploy our support tools, record your passwords, identify your vendors and train your staff on how we operate and how best to take advantage of our services.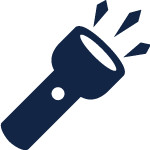 Maintain & Manage
Once we're set up, we'll keep an eye on your systems at all times and make sure that everything is working optimally. Additionally, we'll look for ways to improve your system's performance and reliability so that your employees can work better and smarter and we can work better and smarter as well.
When you work with us, you will receive:
An assigned team - We assign two team members to work closely with your company and to handle most of your support tickets.
One engineer per one ticket - Once an engineer is assigned a ticket, that engineer is responsible for resolving that ticket. No hand offs or delays.
Service level agreement - We promise guaranteed response times and we hit them.